I'm jumping on the bandwagon! Below are some of my fears regarding Peace Corps service. Also, I'm really bored at work today so I decided to draw them, since afterall a picture is worth a thousand words....
1)They don't mess around- they will F you up!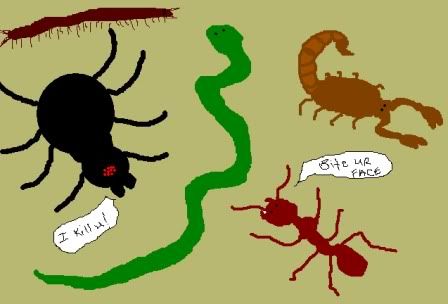 2)I hope I don't get seriously ill!
3)Total lack of privacy.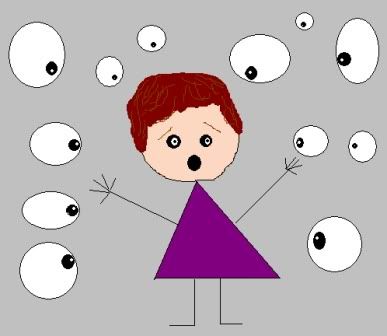 *Note: those are eyes, not boobies!
4)Seeing lots of death and disease is going to be tough.
5)Being bored all the time